A land of contrasts in perfect balance, where tradition meets change and the past lives side by side with the present. Cambodia is raw, alive, beautiful and perspective-shifting.
Located in the southern region of the Indochinese peninsula, life in Cambodia is dictated by the rhythms of the Mekong River and Tonle Sap, the world's largest freshwater floodplain and the beating heart of the 'Kingdom of Wonder'. Despite being smaller than its neighboring countries, Cambodia's unique Indian-influenced Khmer culture centered around Buddhist tradition and spirituality, has remained very much intact throughout its magnificent past and more recent, darker period of history under the Khmer Rouge.
While most people are drawn to Cambodia for the architectural legacy of the Khmer Empire, the beauty of this small country extends far beyond the ruins of Angkor. From remote jungles in the northeast and virgin white-sand islands of the south to the colonial capital of Phnom Penh and relaxed village life in between, Cambodia's diverse landscapes, fascinating history and friendly people make this changing place one of the most beautiful and enigmatic countries in South East Asia.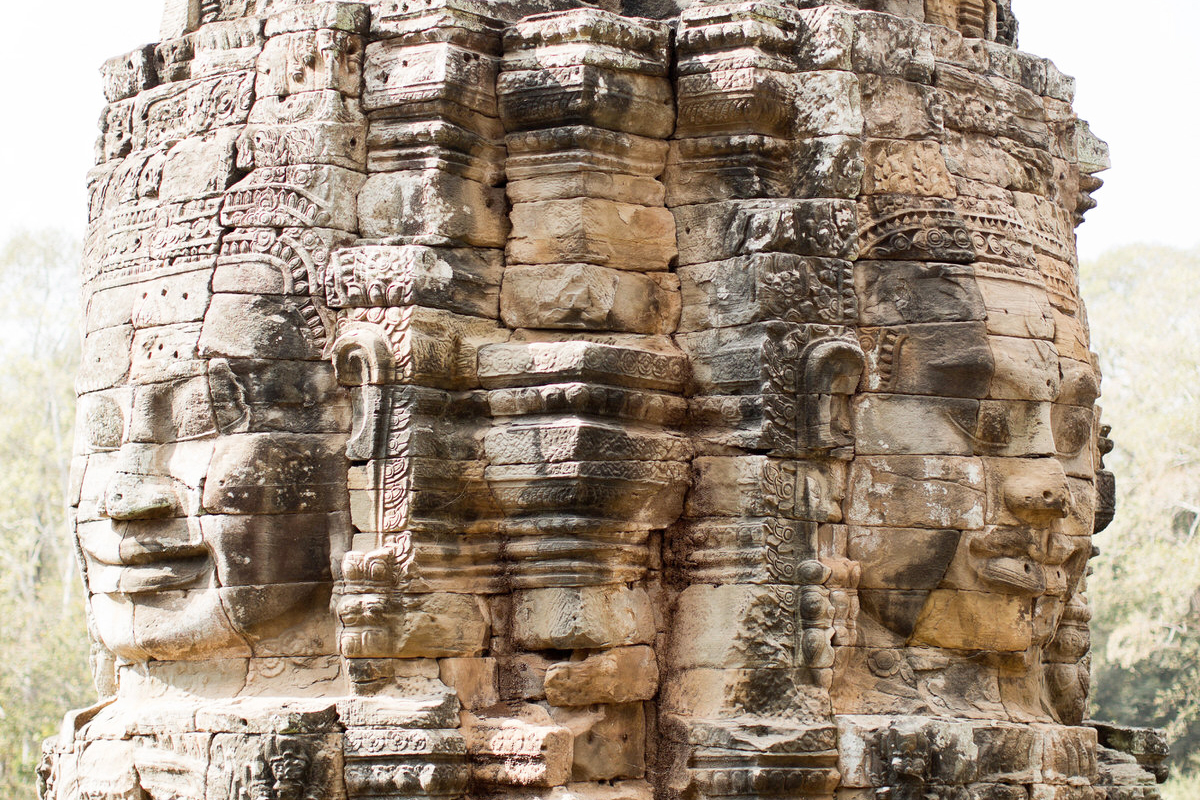 A lively town serving as the gateway to the ancient temples of Angkor and the heart of Cambodia's Tonle Sap. Away from the tourist-heavy old town, Siem Reap boasts a vibrant performing arts scene .
This former Khmer Rouge stronghold is home to an extraordinary biodiversity perfect for jungle treks amongst waterfalls, villages and dense rainforest.
The world's largest fresh-water floodplain is home to unique flora and fauna, as well as fishermen and farmers living in floating villages and stilted houses.
The sleepy fishing-village of Kep is only 40 minutes away from the riverine town of Kampot, perfect getaways from the hectic Siem Reap and Phnom Penh.
A tropical group of islands off the coast of Sihanoukville, with white-sand beaches and clear-blue waters that remain pristine and undeveloped.
Amongst the verdant countryside, decadent colonial architecture, mountain-top ruins and a quirky bamboo train make Battambang a great place to unwind.
Cambodia's busy capital retains the remnants of its french colonial past amidst the hectic urban landscape of motodop-filled roads, local markets, royal palaces and trendy spots.
Mondulkiri is a region dominated by rolling hills, dense groves and emerald rainforests. It is home to the native Buong people who live peacefully with elephants.
All our journeys are custom-made to each traveler's preferences and interests. Please contact us to request more information and to start planning your trip.