Teeming with UNESCO World Heritage Sites and a variety of astonishing landscapes, Ethiopia remains a less explored region of East Africa that invites adventurous and bold travelers alike.
Ethiopia's north is a fascinating fable of island monasteries, medieval castles and rock hewn churches, threaded together by a series of awe-inspiring stories interwoven with a rich orthodox Christian faith - the oldest form of Christianity in the world.
To the south, a true adventure awaits in every sense of the word. The Southern Nations, Nationalities and Peoples' Region (SNNPR), and southern areas of the Omo Valley are rough and raw - perhaps one of the most ethnographically diverse regions in the world with difficult roads and challenging meetings of cultures.They offer an incredibly unique insight into the traditional and diverse tribal life in Africa.
Beyond historical and cultural wonders, Ethiopia boasts a diverse natural landscape like no other: some of the world's deepest canyons, mountainous terrain marking the fourth highest peak in Africa, desert plains of volcanic rock, forested highlands with waterfalls, and rivers and lakes that feed that waters of the Nile.
A port on Lake Tana, home to medieval island monasteries and towering cliffs along the Blue Nile Falls.
Queen of Sheba's capital city, home to the Ark of the Covenant and several ancient ruins. Nearby, the plateau of Tigray has over 120 churches carved into cliffs.
One of the last tribal frontiers on earth, far beyond luxury camp comforts, with vanishing tribes that date back centuries each with their own micro-culture.
The Great Rift Valley's passage through Ethiopia is marked by a chain of seven lakes, each with its own character, providing ideal habitats for an exuberant variety of flora and fauna.
Ethiopia's "Jerusalem" and the crown-jewel of the noble north with outstanding rock-hewn churches from the 13th century.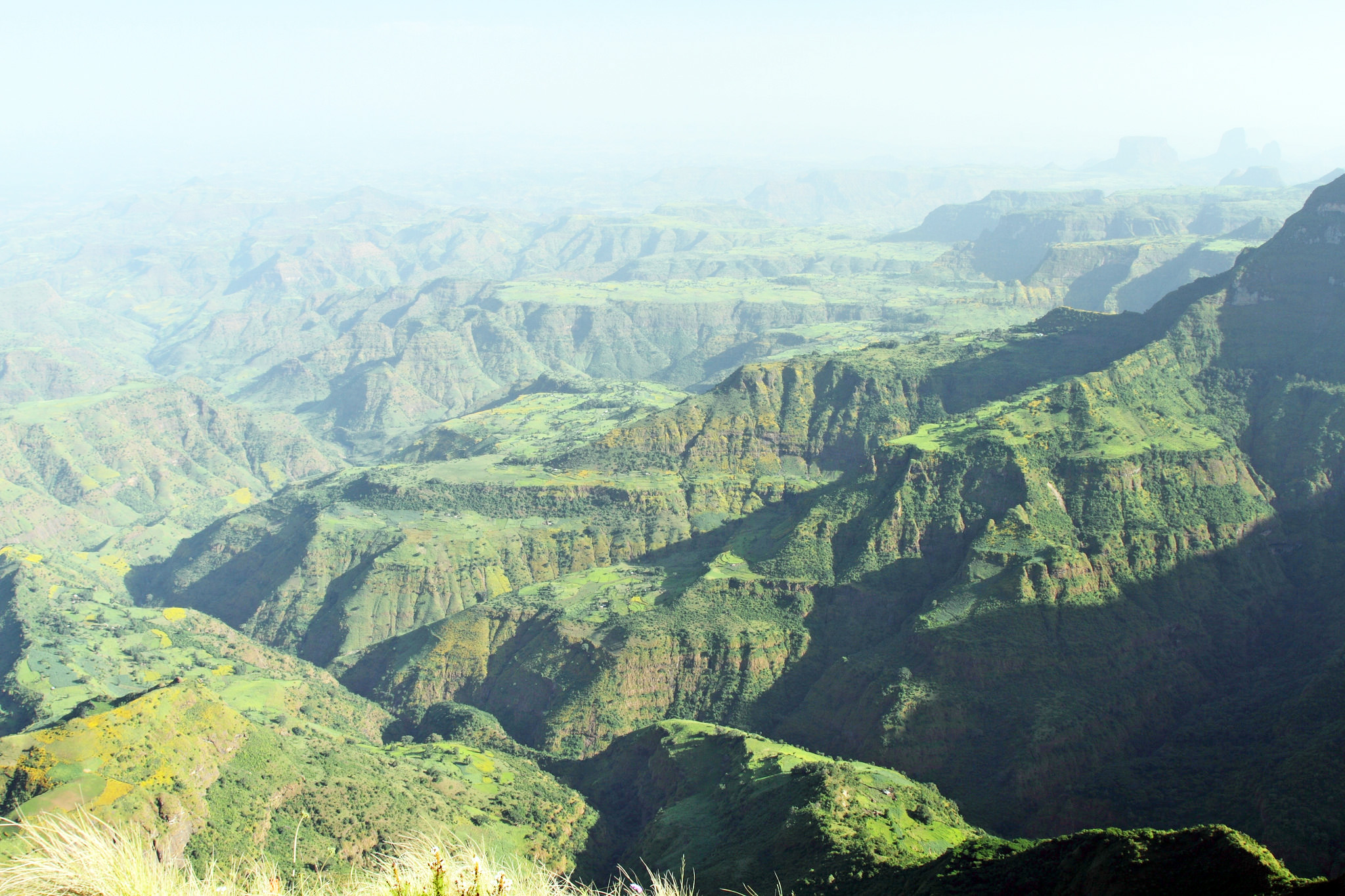 One of the most spectacular landscapes in the world with jagged peaks and deep valleys, boasting extremely rare animals such as Walia ibex.
The hottest place on earth - and the second deepest, located in the Afar region with bubbling lava lakes, smokey volcanoes and salt planes.
Ethiopia's sprawling capital with museums that exhibit Ethiopian art, traditional crafts and prehistoric fossils, as well as the burial place of the 20th-century emperor Haile Selassie.
Accompanied by a brilliant local chef, shop for ingredients at the local market and learn how to prepare Ethiopia's most popular dishes, including Tibs and Enjira. Discover the variety of spices and delve into the emerging culinary world of Ethiopia.
Rise at dawn to attend a Christian Orthodox mass, together with local pilgrims in one of Lalibela's rock hewn churches. Take part in one of the cornerstones of ancient Ethiopian spirituality and tradition still fervently alive today.
While visiting the tribes of the Omo Valley, stay in a high-end tented camp to immerse into the natural beauty of this isolated region. The camps are fully furnished, serviced by trained staff and expert guides.
In the birthplace of coffee, the drink is served as a ritual and is an integral part of daily life. A coffee ceremony is an integral part of local hospitality. Take part in this beautiful rite with a local family, and witness the unique process of Ethiopian coffee-making.
All our journeys are custom-made to each traveler's preferences and interests. Please contact us to request more information and to start planning your trip.