A separate country in and of itself, India's south is the land of sacred myths and towering temples; of gentle people and awe inspiring landscapes carpeted with green valleys and ancient civilizations.
South India 's two main states, Tamil Nadu and Kerala, remain true to their tradition and recall a distant past of ancient customs and authentic lifestyle. Bound by the Bay of Bengal, Arabian Sea and Indian Ocean, this tropical region boasts a varied topography, with two mountain ranges and winding rivers flowing onto its shores. From serene rice paddies, to rolling hills of tea lands, to winding backwaters and and tropical valleys, South India's landscape is a wonderland of natural beauty.
For millennia, the southern tip of the subcontinent was ruled by waves of kingdoms and western empires that contributed to the cultural diversity and wealth to its heritage. This can be especially appreciated in the different regions within Tamil Nadu and Kerala where language, music, art, cuisine, and architecture vary from one state to the other. As the heartland of Hinduism, South India's cities are crowded with temples and sacred spaces that remain rooted at the center of people's daily lives.
The sprawling city of Chennai introduces the compelling culture of South India, and boasts ancient Hindu territory.
A port city on the Silk Road with British, Jewish, Portuguese, and Dutch remnants, and a thriving market in the old town.
This wildlife sanctuary is home to some of India's most majestic creatures. Explore the national park with the guidance of a tribal villager to reach the depths of its diversity.
One of the oldest cities in India, Madurai is a culturally-vibrant city often visited by Hindu Pilgrims for the intricate and colourful temples of Meenakshi.
Cruise along Kerala's calm backwaters, lined with palm trees and dotted with agricultural islands, quiet villages and ancient temples.
Explore Kerala's lavish tea lands and green hills, with British established plantations and centuries-old estates.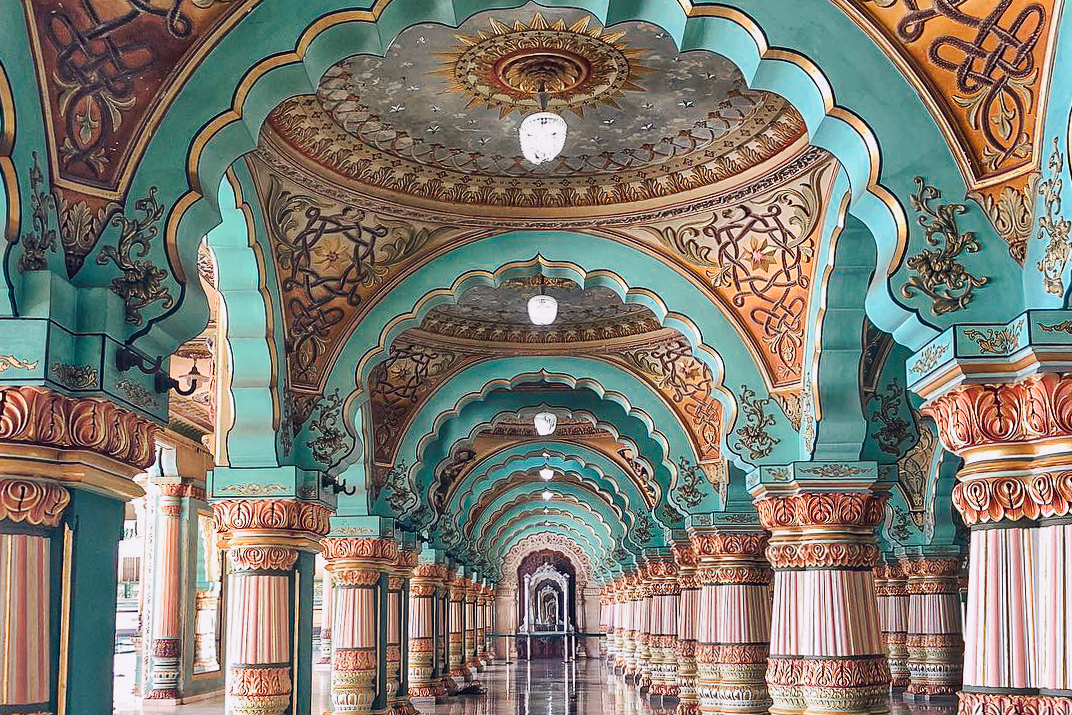 Discover the royal palaces and flower markets of the capital of Karnataka's Kingdom of Mysore for over 600 years.
An ancient realm of myths and Gods, Hampi's other-worldly landscape is dotted with the evocative ruins of the last great Hindu kingdom of South India.
All our journeys are custom-made to each traveler's preferences and interests. Please contact us to request more information and to start planning your trip.